Family Link at St Michael's
At St Michael's School we believe in working closely with the local community. We employ our own FAMILY LINK WORKER, Eva Stewart (Mon - Thur) to support and develop our links with parents and the wider community,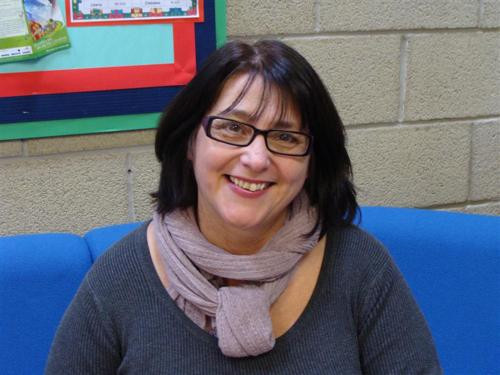 My role as 'Family Link Worker' involves working with children and families, I have good links with all the staff to enable good support and ensure the best possible outcomes for all.
The work I do includes: mentoring; family support; general help to reduce anxiety, raise self-esteem, and to help establish family routines, boundaries and consequences.
Family SEAL (Social and Emotional Aspects of Learning) is run regularly: if you feel the family group would be of benefit to you and your child please let me know.
We have a family breakfast and reading club, this is run in the 'children's kitchen' 3 days per week.
I monitor attendance and punctuality throughout the school and aim to support families where attendance is a concern.
As a school we work closely with outside agencies, we can refer and signpost to these agencies to ensure families have access to the appropriate service.
These agencies include:
Active Families – Helen Newberry
Education Welfare Officer - Mandy Roberts
Parents and Carers - Leonie Pollinger
School Health Nurse - Veronica Mitchell
Survive – Charlotte Reeves
Walking for Health – Carly Urbanski
Pop Up Tea Room
During the school year we have our own monthly 'Pop Up Tea Room' this is a great occasion to come and meet friends, babies and toddlers are welcome.
Each month we invite a guest who can answer any questions and offer any further information.
Over the past year this has included:
Active Families – Helen Newberry
AbbeyWood Community School – Niki Blake and Kiera Swansbury
Bradley Stoke School – Secondary School Transition
Parents and Carers - Leonie Pollinger
School Health Nurse - Veronica Mitchell
Southern Brooks, Parent Support Advisor - Giles Spear
We run workshops throughout the year, next term we are looking forward to:
Our annual 'Book Start' workshop for Reception Parents and Children.
And
'Internet Safety – Keeping our children Safe',
this will be an evening presentation by the Police for Parents and Carers
(Please let me know if supervision for your child will be required during the evening.)
Click on the links below for forth coming events