In Reception our teachers are Miss Gibbons (Barn Owls), Mrs Herbert (Snowy Owls) and Miss Hutchings (Tawny Owls). We have four Teaching Assistants who work in Reception: Mrs Emery, Mrs Gould, Miss Tanner and Miss Frost.
Due to using Tapestry and Class Dojo, this page of the school website is only used for letters, curriculum information and useful dates. Please check your 'Class Story' on Class Dojo for all day-to-day information. You can click on the links below for more information on Read Write Inc and Tapestry. Thanks!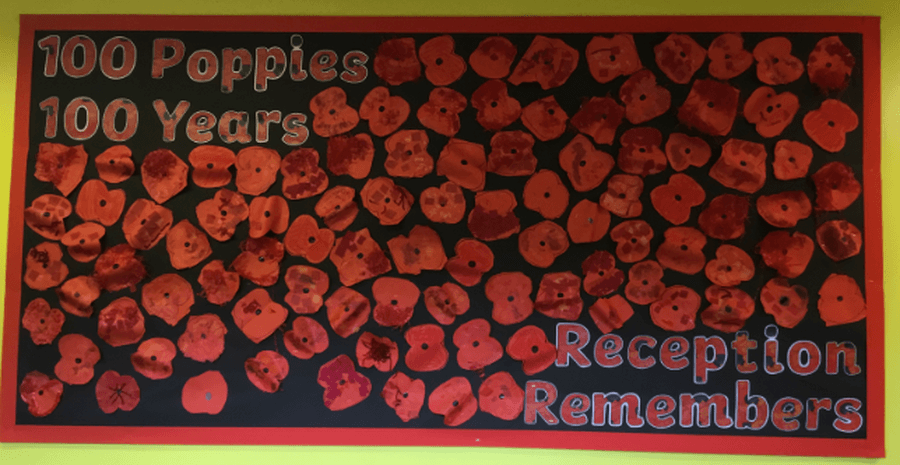 Reception Remembers (large display in the Reception corridor)
TERM 2 - Wacky Weather
Week 1 - Fireworks, Diwali and Poppies!
Week 2 - Ollie and The Wind
Week 3 - The Cloud Spotter
Week 4 - The Sunny Days
Week 5 - One Snowy Day
Week 6 - Stickman
Week 7 - Father Christmas Needs a Wee!
LITERACY PRESENTATION (24/10)
DATES TO REMEMBER
Nativity performance - Wednesday 12th and Thursday 13th December (10.00 am)
CURRICULUM SESSION HANDOUTS