Sport and Fitness
At St.Michael's Primary School we aim to provide excellent opportunities to develop children's sport and fitness as part of the curriculum. This includes the use of professional sports coaches. We also offer a wide variety of sporting clubs and additional opportunities for our children.
We also take part in a large number of competitions and tournaments throughout the year, including: tag rugby; football; cricket; netball; basketball; swimming; athletics.
Please visit our clubs page to find out more about our sporting clubs. If your children are interested in joining any of the clubs, please inform the school office and they will provide you with any extra information.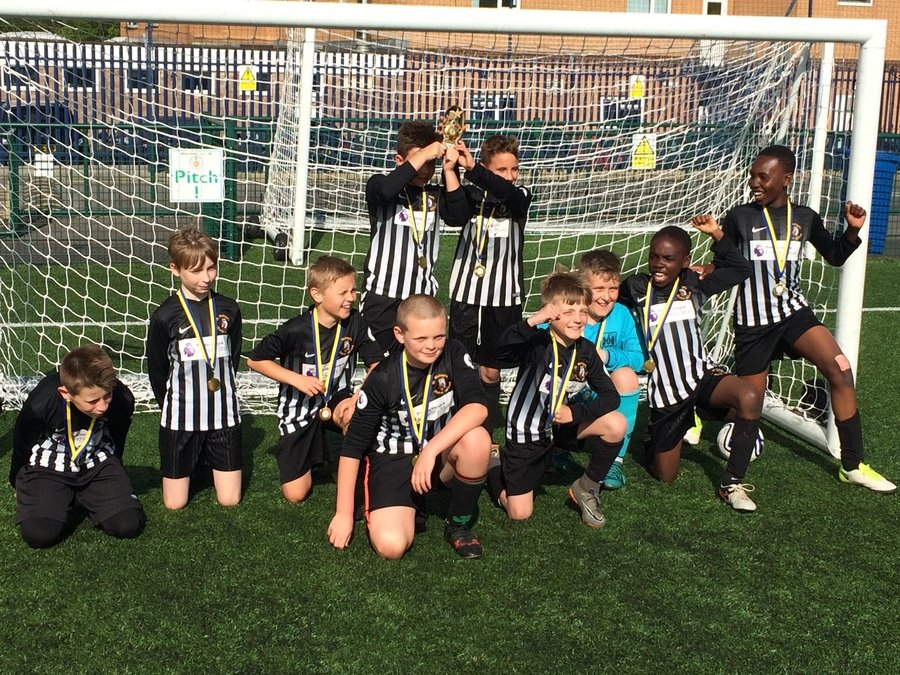 This year our football team won the Schools' Cup, defeating Bromley Heath Juniors 3-0 in an exciting final. Well done everyone!
Active Families Club
At St.Michael's we are committed to encouraging our children and their families to be fit and active. We have set up an active families club for children and their family members to try new sports and to consider other aspects of keeping healthy.
If you would like any further details about this club, please speak to Mrs Stewart.
Dance workshops at St.Michael's
Netball tournament at Colston's School
" We went to Colston's School to take part in a Year 5 netball tournament. We won two, lost two and drew one game. This meant that we came third overall. After the games, we had sausage roll, beans and chips. Yum! Then there was the presentation. We all got medals for taking part and I got the player of the tournament trophy. I felt really happy and proud." Harry (Year 5).
Netball Tournament at Yate
Tag rugby at Patchway Community School
Football against Charborough Road